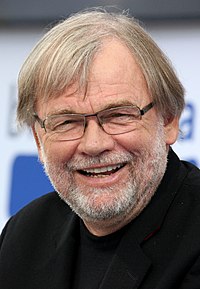 Jostein Gaarder adalah penulis novel filsafat Sophie's World (terj. Indonesia: Dunia Sophie, Mizan, 1996) yang merupakan salah satu novel terlaris di dunia pada 1995. Sophie's World telah diterjemahkan dalam 50 bahasa.

Ciri khas tulisannya yang memadukan keindahan dongeng dan kedalaman perenungan dapat dinikmati dalam karya-karyanya yang telah diterbitkan Mizan, di antaranya: Putri Sirkus dan Lelaki Penjual Dongeng, Dunia Maya, Dunia Cecilia, The Orange Girl, The Magic Library, Dunia Anna, Misteri Soliter, The Puppeteer, dan The Castle in the Pyrenees.

Selain menulis, dia giat mengampanyekan pelestarian lingkungan melalui Sofie Foundation yang didirikannya bersama istrinya, Siri, pada 1997. Kini, dia tinggal di Oslo, Norwegia.
Sold Out
Dunia Anna - Jostein Gaarder
THE PUPPETEER KISAH FILOSOFIS TENTANG MAKNA KELUARGA - JOSTEIN GAARDER